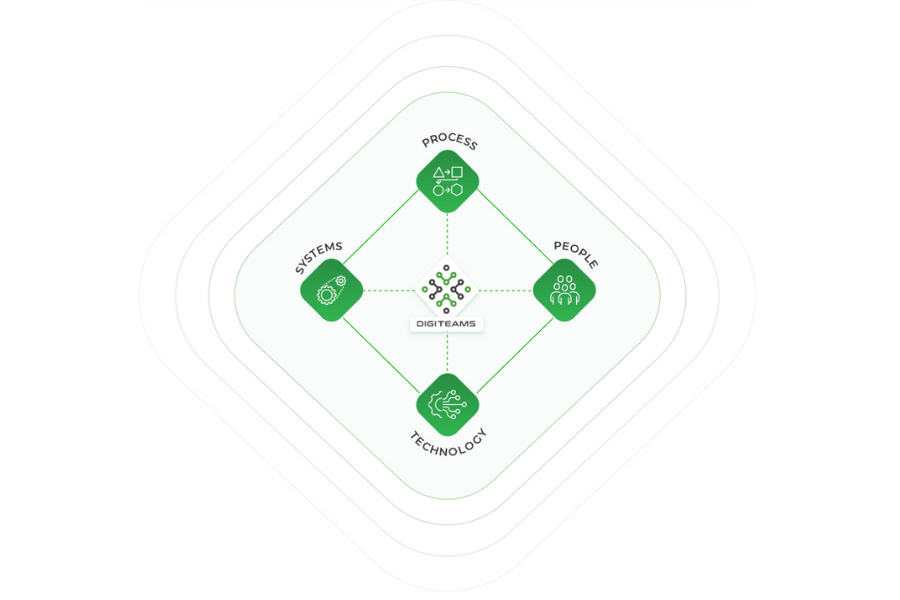 ACHIEVING INNOVATION
At DigiTeams, we believe that true innovation within the digital transformation process is built on four pillars: 
People
Process
Systems
Technology
We leverage subject matter experts who are aligned with the scope and scale of our projects to ensure success. We follow agile and design thinking methodologies to uncover innovative opportunities and solve problems efficiently. We partner with SaaS providers to deliver complete system solutions, and we implement the latest technology relating to artificial intelligence, machine learning, and blockchain.
Our team is committed to delivering transformative solutions that help organisations adapt to the rapidly changing digital landscape. Join us on this exciting journey as we revolutionise the world of digital transformation together.